Experiences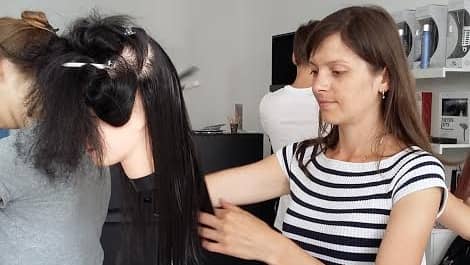 Yuliya from Ukraine: I want to use the chance to start a new life
Yuliya left her home in Ukraine at the age of 20. Her departure was motivated by family reasons, desire for independence and earning some money abroad. She spent 10 years away from home in different countries, majority of which was in Slovakia where she managed to work as an occasional helper.
Due to fears for her safety, Yuliya decided to return to Ukraine and start her life from scratch in Kyiv. Yuliya contacted IOM in Slovakia, which immediately helped her. Until her departure from Slovakia, IOM assisted her through arranging a safe shelter, food and helped with the return back to Ukraine. Before departing, she developed an assistance plan together with IOM staff, which she could use after returning home.
Straight after returning to Ukraine, Yuliya contacted IOM Kyiv and in cooperation with its staff started actively looking for accommodation, work and arranging new identity documents, as the original ones were destroyed by her ex-partner. Within the planned reintegration assistance, IOM covered costs of a hairdressing course, which she started attending already one month after her return. IOM also arranged her temporary accommodation, new identity documents, purchased study materials and reimbursed transport costs to the course venue, so that she could fully focus on her job search.
More information on IOM assistance to migrants during and after their return home from Slovakia: www.avr.iom.sk.
(Names of the persons have been published with their consent. / Names of the persons have been altered to protect their identity.)