Experiences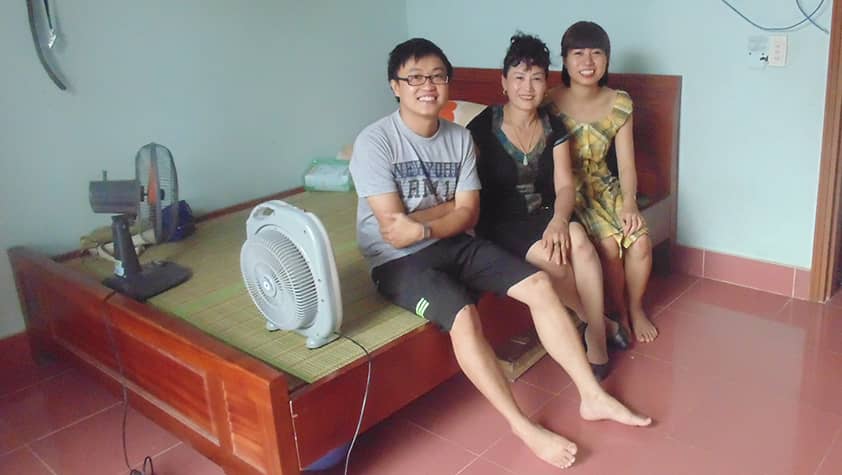 Mrs My from Vietnam: I am happy I could have returned to my children
Mrs My left Vietnam and left for Russia to help her sister. For some time, she lived in Moscow with her son and worked in a textile factory. "I did not have enough money nor experience to start my own business," she says.
Life in Russia was hard for her. Tuition costs for her son's school were high and the salary in the factory low. "My cousin called me to come to Slovakia," she recalls. "She promised me a higher salary, however after my arrival, I found out she lied to me. She knew I liked children and wanted me to help taking care of her grandchildren," she adds.
She crossed the Slovak border illegally. "I was without documents, without family support," she recalls. "I regretted my decision very much." She then turned to IOM which helped her to safely return home.
Upon her return, IOM assisted her with renting temporary accommodation, in order to have a place to live during the first months in Vietnam. Later on, her children got in charge of the situation. They bought a house in which she has her room and can rent out the rest. Today, the adult children are grateful for the IOM support, thanks to which their mother could have returned and live with them. "Sometimes, she got overwhelmed remembering what she went through. However, the most important thing is that she managed to return safe and sound," they say. "We do not want her to leave us again."
Watch a documentary film about Mrs My's story (a film from the series Migrants' Stories after Returning Home):
(Names of the persons have been published with their consent. / Names of the persons have been altered to protect their identity.)
Other true stories of migrants returning home from Slovakia with the help of IOM within the Assisted Voluntary Returns and Reintegrations Programme may be found on the website www.avr.iom.sk.