Experiences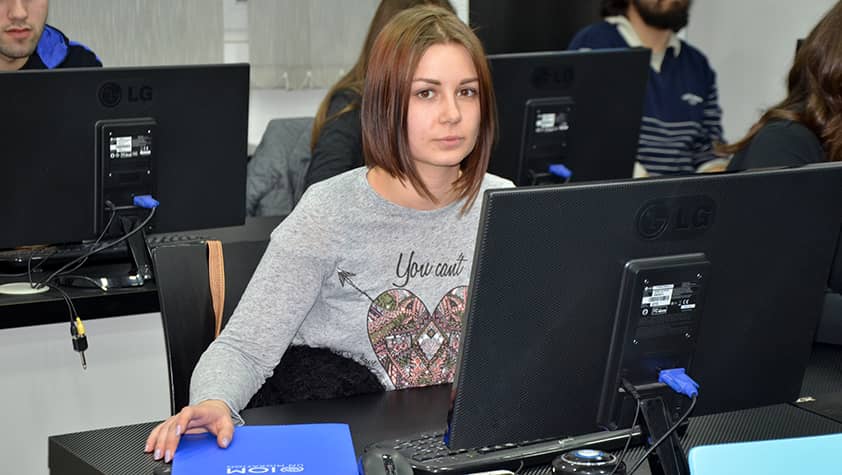 Kata from Serbia: Now I can concentrate on a job that provides me with resources for living
Kata left Serbia when she was 21 years old. Back at home, she lived with her mother and studied law. She tried to earn some extra money through various part-time jobs, but it was not enough. Her mother could not support her either, as she was taking care of the entire household by herself.
Therefore, Kata invited the opportunity to earn money in Slovakia. This would give her a chance to make savings for school and help her mother.
However, upon her arrival in Slovakia, Kata´s expectations were not met. She found herself without a valid residence permit and even in the event of her return to Serbia, she would have faced the same situation as before. An unfinished university studies and a mother, who hoped to get financial support from her.
In this complicated situation, Kata appreciated the offer for an assistance in returning to Serbia and the possibility to further the support once she arrives back home provided by the IOM Slovakia. However when she started to think about her perspectives after the return, she saw more questions than answers. Would it be better to finish the university she already began or start another course where she could graduate faster? Nevertheless, she still did not know how fund her studies.
When she returned back home and consulted with the IOM mission in Belgrade, Kata's plans began to seem much brighter. She decided to invest in her education and she took a shorter and more specialized course focused on web development. The course started in the spring, she did not have to wait until the fall as it is in the case of university studies. During the course, she could also find out whether she would enjoy web development and whether she wanted to continue working in this area in the future.
"With the help from IOM, I was able to enroll in a web design course, buy textbooks on web development and other study equipment. Now, I can focus on finding a better job where I will make my living and be able to help my family out of the troubles. "
Kata liked the web design very much and after the basic course focused on creating HTML pages, she decided to continue with the basic course on programming Java language. She is also considering another extension the Java programming course.
More information on IOM assistance to migrants during and after their return home from Slovakia: www.avr.iom.sk.
(The names of the persons have been published with their consent. / The names of the persons have been modified to protect them.)